Tips For Safeguarding Your Private Data While Using Social Media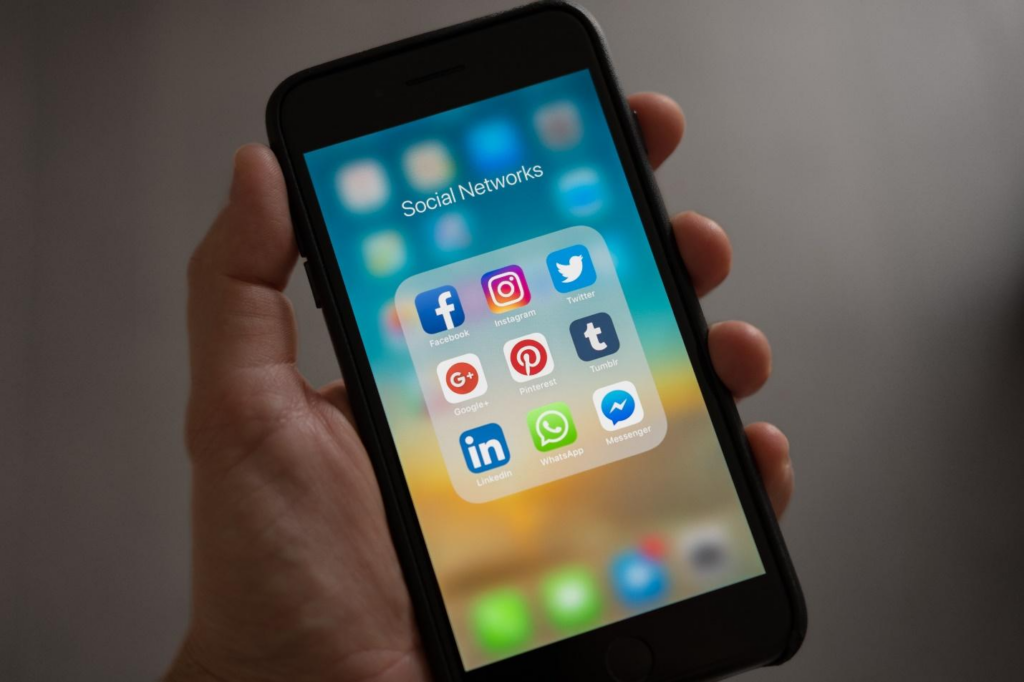 There has been a significant surge in discussions surrounding privacy concerns. The internet has turned social media platforms into digital billboards for users to share personal news. However, the vast amount of information shared on these platforms, including sensitive personal details, often attracts viewers outside the user's circle of trusted friends and family. This information may also be recorded by unknown parties for unknown reasons, leaving individuals unaware of who is accessing their personal information.
In this article, we provide ways to safeguard your privacy and avoid data breaches. Our goal is to equip you with the necessary knowledge about social media privacy to take appropriate measures and enjoy a safe experience.
How can we protect our personal and private information in social media?
Sharing vacation photos on social media can be enjoyable, but it also signals to potential intruders that you are away from home, making your property vulnerable to theft. Instead, better wait until you return home and share your memories safely then. Moreover, sharing details of your routine life on social media platforms is a potential way to allow automatic intrusion into your identity. Identity thieves can acquire your identity using your ID, driver's license number, Social Security number, bank account number, and passport number, among other pieces of personal information. Consequently, in social media, you should never disclose financial and identification data.
It is advised to exercise caution when logging into your social media accounts using public wireless connections. For added security, it is recommended to utilize a VPN if available. For instance, you can use such a trusted service as VeePN for secure protection. You can how to set up VPN on iPhone in a few steps. By utilizing a Virtual Private Network, you can effectively safeguard your data and restrict the extent to which companies can extract insights from your browsing habits. You can configure VPN on iPhone without wasting a lot of time. Every user can add VPN to iPhone for rapid and confidential internet browsing, and enhance the security of their personal social media accounts.
Be Careful With Followers
It is critical to only accept friend and follower requests from individuals who you are personally familiar with. If you are seeking to establish a public persona or brand, it may be wise to create a designated account for these purposes. Even if you exercise caution in regard to what you post online, there is always a possibility that your friends may share information about you which could compromise your privacy. In fact, it is possible for someone to easily discern your birthdate and other personal information simply by reviewing your friends' list.
Furthermore, those who create fake accounts may leverage these identities to carry out fraudulent schemes, scam your friends, and even extort you. Passwords serve as your primary line of defense against malicious hackers, so it is imperative to ensure that they are as secure as possible. Two-factor authentication is a security measure that enhances the safety of your online accounts. It works by requiring a one-time code, either from an app on your phone or a text message, in addition to your password. Nowadays, most major social media accounts include this feature.
By using this feature, you can avoid some common privacy issues, as your account becomes more secure. The codes are only valid for a few minutes, making them harder to hack. Additionally, whoever's trying to log in not only needs to have a password but also the right device. In most cases, this is an unlikely scenario for hackers.
Control Privacy Settings
Are you leaving your social media privacy settings on default? While they may work for those who don't post sensitive information, it's best to review your choices to ensure your privacy. In just 15 minutes, you can customize your account information and specify which social media user groups can view your content. Also, remember that privacy settings go beyond just posts; profile data, comments, and online activity may also be shared publicly on some sites.
Pay Attention to Active Sessions
Popular social networking sites provide users with an option to view their active sessions from all over the world. For your account's safety, ensure that you recognize and confirm all the logged-in locations. If they are unrecognized, log out of all active sessions immediately. By learning how to protect your data, you can ensure the secure use of your social profiles. Take note that social media responsibility goes beyond the platform itself. The security of your accounts depends on the security features of your device and the precautions you take when you're not logged in.
Read Security Emails
Email notifications can alert you to failed login attempts or password changes, which may indicate a hacking attempt. Adding two-factor authentication and updating your password can enhance your account security. However, the emails themselves may be phishing scams, so you must carefully scrutinize them. Phishing scams use deceptive tactics to coerce you into divulging personal information. For instance, a warning email with a fake button or QR code inviting you to log in to Instagram may look legitimate. Clicking the button may take you to a page that appears identical to Instagram's login page, but when you enter your password, it goes directly to the hacker. One way to check the credibility of the email is to run an email header analyzer and see if the email is secured by the credible source.
Deactivate Expired Accounts
Do you have old social networking accounts that you no longer use? You may want to consider deleting them for increased security. Every social networking site that you keep open is like an open window of vulnerability. By removing unused accounts, you can reduce your risk of being exposed to potential hackers.
If you absolutely must keep your unused accounts, make sure to secure them with a strong, unique password and enable two-factor authentication. Additionally, try logging out of those accounts on your devices and deleting the app from your phone to further protect yourself.
Take these steps to reduce your digital footprint and increase your online safety. By using two-factor authentication, keeping your privacy settings up to date, monitoring active sessions, and deleting unused accounts, you can protect yourself from malicious hackers and ensure that your data remains safe. With these simple tips, you can take control of your digital security and enjoy a more secure online experience.