Likee vs. TikTok: The Main Differences
We live in an age where short video content is gaining popularity. In the last few years, more and more social network apps have been based on short-form content. Instagram reels, YouTube shorts and the most popular app, TikTok.
Likee is a short video-sharing app that is gaining a lot of popularity nowadays. It has more than 150 million users. Some people even call it a 'TikTok Alternative'. In this blog, let's dive deep and analyze Likee and TikTok.
What is Likee & What does it do?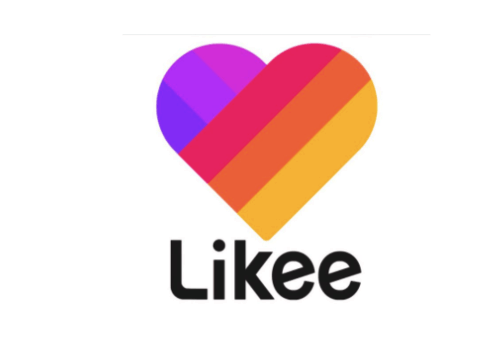 Likee is a short video creation and sharing app. It is available on both Android and iOS operating systems. You can not only create videos, but the app also has features like video effects, filters, and live streaming. Many famous vloggers, content creators, and influencers have already started using this app.
There are a variety of niches in which a content creator can create videos, including dancing, singing, news, music, fashion, beauty, films, etc. There are innovative visual effects like dynamic stickers and 4D Magic. Also, you can easily record and edit your video on the app's interface.
What is TikTok & What does it do?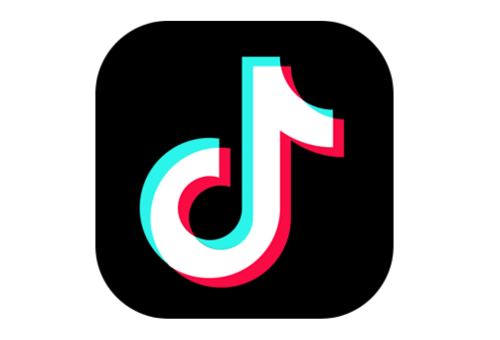 TikTok is also a short video creation and sharing app. It has seen tremendous growth in the last decade, and it gives stiff competition to established apps like Facebook, Snapchat, and Instagram.
Users can create fun, exciting short videos in any genre, including dance, comedy, entertainment, cooking, etc. They can edit their videos using the app's editing tool, which contains a variety of video filters and special effects.
You make videos in different genres, including comedy, dance, DIY, marketing, and educational content, similar to Likee. The TikTok app has an in-built feature called the 'For You' page, where TikTok users can see suggested and viral videos based on their liking. You can edit and record videos on this app and use various video filters and special effects.
Also Read: How Does TikTok Make Money
Differences between the two:
Likee and TikTok are more or less very similar. They are short video creating and sharing apps with features including video recording, editing, effects, and filters. However, there are some differences between the two of them.
Let's dive deep into the significant features of these apps to understand their differences.
Content
Likee and TikTok reply on User-Generated short-form content. Users can create content in different niches, including comedy, beauty, dance or anything creative.
Likee does not filter its content. Likee's video feed is full of inappropriate content that contains nudity, violence, hate speech, etc. While on the other hand, TikTok is very strict about its community guidelines and removes all vulgar content.
Design
The app's interface has mainly three tabs: 'Follow', 'Popular' and 'Bigo Live'. In the 'Follow' tab, you can find recommended accounts of other users. In the 'Popular' tab, you will find trending videos. In the 'Live tab', you can see different live streams the users carry.
The design element of course changes from time to time.
Likee's design uses a light color palette. TikTok has a darker color palette. Unlike Likee, TikTok does not have three tabs. It only has two tabs: 'For You Page' and 'Following.
Video Editing Effects
Likee uses artificial intelligence and AR-based technology to create video effects and filters. It has features like realistic hair color and 4D Magic, which are advanced and innovative. At the same time, TikTok has a good video editing surface and a lot of video effects to make videos more innovative and fun.
The video editing interface of both apps has more or less the same look. The only differences are different video effects and stickers available in these apps.
Also Read: Apps Like Tiktok
Features and Functions
Likee and TikTok both operate similarly. They both are available on Android and iOS. Moreover, they both have their in-built app currency. A user can do a live stream on both of these apps. They allow users to interact and share videos.
One feature that distinguishes Likee from TikTok is that it allows users to search for people nearby who are in a distance of close proximity. TikTok does not have this feature.
Community
Currently, Likee has more than 150 million active users. It has crossed over 330 million downloads on the Google Play Store. However, TikTok has a much larger community. It has more than 1 billion active users, and the app has 3 billion downloads worldwide.
Clearly, TikTok has a large market share and is much more popular than Likee. However, Likee has also picked up its momentum and has been growing for the last two years.
Privacy Issues on Likee
One of the biggest privacy concerns about Likee is that it does not allow users to have a private account. You can block comments and people who are messaging you. However, you can never entirely block someone from watching your videos.
Also, the location mode in Likee is default turned on; if it is not turned off, users will be able to see videos of people nearby. That means any random stranger nearby can watch your content, which again puts the user in danger.
Inappropriate Content on Likee
Likee does not filter its content. While scrolling the app, most of the content that you will see would be sexually explicit content. Many people in the Google Play Store reviews have revealed that teenagers are asked for inappropriate pictures and videos in exchange for the app's in-built monetisation currency 'beans'.
Also Read: How Much Is 1000 Coins On TikTok
FAQs
Is Likee owned by TikTok?
No, Likee is not owned by TikTok.
TikTok was launched in 2016, while Likee in 2017. Though, they both have roots based in the Global South. However, they are not owned by the same corporation.  While the ByteDance company owns TikTok, BIGO Technology, a Singapore- based firm owns Likee. Li Xueling and Jason Hu founded it. Zhang Yiming founded TikTok. 
Is the Likee app safe for kids?
It is questionable whether or not the Likee app is safe for kids or not. 
The Chinese app,Likee, is filled with inappropriate content, including nudity, violence and sexually explicit content. It seems like a perfect place for predators. Moreover, you can never fully make your child's account private. Anyone can watch your kid's videos. 
Even though the app has parental control, it does not work that effectively. Parents will have to change the password every seven days. 
What age is appropriate for Likee?
Likee is a free-to-use app for anyone above the age of 17. 
It says that it is for people the age of 17 and above. However, if you create an account using Gmail and its age is 16 – it will still accept it. It does not do age authentication well.
The app can display inappropriate content and privacy issues. Also, users can filter a search by gender. There is no proper age verification process.